On Friday, Beyonce released her video for 7-11, and since then I've watched it no less* than 2 million times.
I KNOW YOU CARE.
God, it's so amazing. I want to be her friend so badly. I want to dance in my underwear with her. I want to jump out of boxes next to Christmas trees. I want it all! IMAGINE IF YOU CELEBRATED CHRISTMAS WITH BEYONCE?!?!?!?
The point is, watch 7-11 on repeat until I tell you to stop.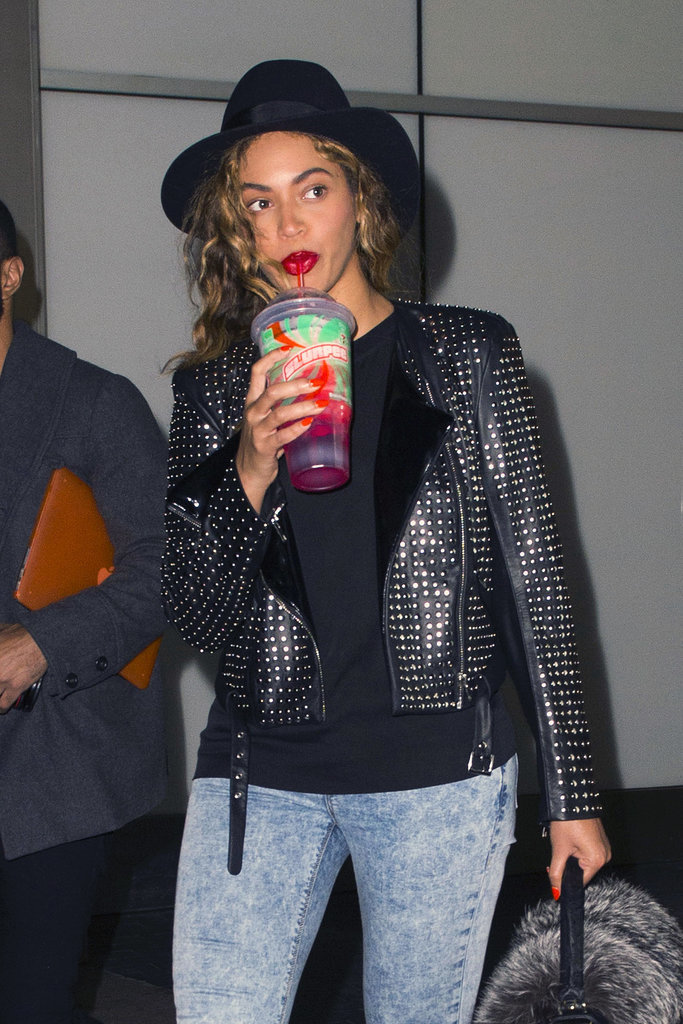 Fresher than you.
Speaking of 7-11... when "Drunk In Love" first came out, I was convinced she said: "Park it in my lot, 7-11." But she does not. She says something in French, or something. Does anyone know what I'm talking about?
We be all night, and everything alright
No complaints for my body, so fluorescent under these lights
Boy, I'm drinking, walking in my l'assemblage
I'm rubbing on it, rub-rubbing
If you scared, call that reverend
What the fuck is l'assemblage? (Don't tell me to google this.)
I've been overtly wrong about lyrics many times. For example, for at least 20 years, I thought Alanis Morissette said, "Cross-eyed bear", not "Cross I bear", in "You Oughta Know". I totally envisioned her bitterly giving Uncle Joey an unfortunate looking teddy bear to get back at him for breaking up with her. (Again, does anyone know what I'm talking about? Ever?) It was only this year that I learned the truth. So much of my life was a lie, you guys!
Apparently, I was not alone.
More recently, I fully believed Drake said, "I could $*%@ you so good then I hit you with the 9am McDonalds how you like". You can't even imagine how disappointed I was to find out he says "9 am to Dallas", not McDonalds. Fantasy
destroyed.
Lastly, in the beginning of the Nintendo video game, Mario Party, there is a screen that just says "Nintendo" in bold letters, and in the background Mario yells the word, "Nintendo". (I'm just going to say "Nintendo" one more time for good measure.) But the thing is, I thought Mario was yelling "Wingando" - just a nonsensical sound, I guess. And so every time I played the game with my friend, Chris, I would yell "WINGANDO" at the TV, until I was finally corrected. But, like, it said "Nintendo" on the screen, though.
Listening comprehension: not my strong suit.
*fewer?